CAS and DME on Bench

Autohex II with hardware version 2 can communicate with CAS and DME on bench.
You can do wiring as described in below wiring diagrams to have a full connection for both CAS and DME, or one of them.
Please note that you will need a resistor of a value between 80 to 120 ohms between CANH and CANL for DME only,while it is not required for CAS wiring.
Back to Autohex II BMW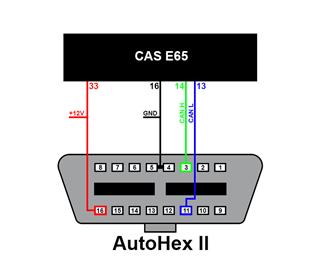 Wiring diagram for CAS E65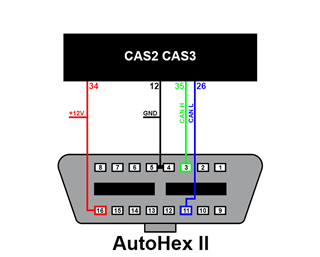 Wiring diagram for CAS2,CAS3 and CAS3+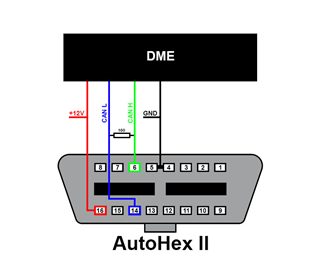 Wiring diagram for DME connection